Internships and Assistance
We are always very pleased when the Phalombe Hospital arouses interest in personal assistance. For people from Europe who would like to work in an African hospital, this is always a very special experience!
Placement of internships
Basically we do not arrange work assignments from the association, we cannot cope with this extra work and furthermore it is the competence and responsibility of the Holy Family Mission Hospital to coordinate such assignments. However, we can arrange contact with a contact person in the hospital, who can also discuss details and conditions of stay.
Please contact us if you are interested: info@pro-phalombe.ch
Our "partner association" malawimed.org from Germany is specialized in internships at the Holy Family Mission Hospital. We complement and support each other in terms of support services for the hospital.
Field reports from aid missions (German)
NEWS 2020/2 – Nina Mäder
NEWS 2020 – Angela Pfister
Willisauer Bote – Author/Text: Ramon Marti, 3.3. 2020
NEWS 2019 – Karin Blättler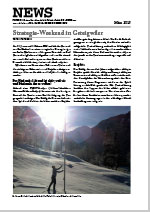 NEWS 2015 Caroline Rimensberger/Valerie Schmid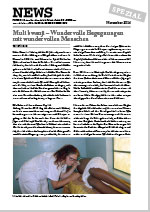 NEWS SPEZ. 2014 – Sabrina Fuchs